About
Avanti Center provides therapeutic, residential care to adolescents whose sex is assigned as female who are experiencing emotional and behavioral challenges. This intensive, supportive environment is typically appropriate for children and adolescents that have tried outpatient services and are unable to be supported at home or in their community due to their mental health needs. Avanti can provide time and space for young people and their families to heal and rebuild. 
Eligibility
Genders served
Biologically Female - Trans and Non-binary Inclusive
Payments accepted
Funding for participant placement is typically received through state/county social services, or private medical insurance.
Involving the Whole Family
Treatment Focused on Youth
Helping adolescents find a path forward
Everyone needs help sometimes and seeking help is a sign of resiliency and strength. Families often come to Avanti for their teenaged loved one after expensive outpatient therapy, and sometimes hospitalization after suicide attempts and self-harming behaviors.  
Avanti's staff are experts at building well-being and helping residents break through barriers that they've built up inside themselves for protection after trauma which now keep them from seeing their path forward.   
Avanti offers a treatment program designed to meet the needs of the resident. When possible, families play a large role in the treatment model and are supported in their contributions to help their loved one recover.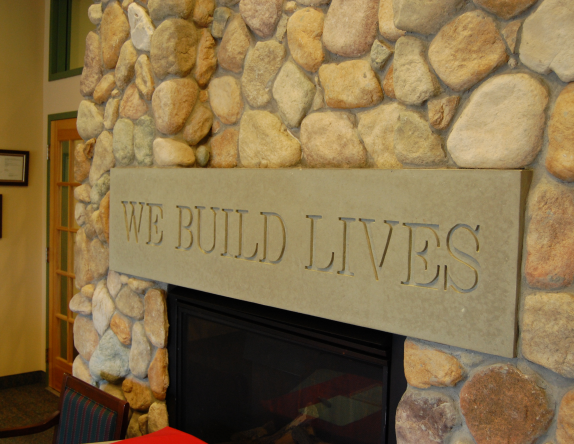 Every person is unique, which is why we never use a one-size-fits-all approach. At Avanti we work with each person to determine what services are needed, create pathways to access needed services, and coordinate with all the individual supports to ensure the services work effectively together.
Services We Provide 
Individual and Group DBT Therapy and DBT Skills Building 
Psychiatric Assessment and Ongoing Medication Management 
Trauma-informed Care Approach 
On-site Registered Nurse (during business hours)  
Intensive Parenting and Caregiver Support  
Aftercare Services
"Thanks to Avanti, I've started building my life worth living. Thanks for helping me when I was lost and showing me how to be brave and for saving my life." 
-A former Avanti resident 
Commonly Asked Questions
Adolescents come to us experiencing a mental health crisis. Diagnoses include depression, anxiety, post-traumatic stress and emerging personality disorders which often present as self-injurious behavior and frequent hospitalizations for suicidal ideation and attempts. 
The treatment program offers comprehensive therapeutic services and residential care, focusing on safety, behavior stabilization, skills acquisition, and successful re-integration back into the child's home and school environment. Avanti's programming is a modification of Dialectical Behavior Therapy (DBT) which includes individual therapy, multi-family skills group (attended by the adolescent and their parents), coaching, and consultation. DBT is an empirically researched psychotherapeutic treatment employing cognitive and behavioral principles. DBT is specifically designed to treat patterns of suicidal ideation, self-harm, and emotional dysregulation. 
The length of stay varies based on the pace at which they meet residents meet their individual goals. The average length of stay is from 5.5 to 8.5 months. Discharge is based on the resident successfully completing various standard programming components, as well as meeting individual goals and their readiness to return to a community environment. 
The Avanti Center is located on wooded grounds and scenic wetlands, complete with paved walking paths. It is a peaceful and therapeutic environment. The main campus consists of a program building that includes a kitchen, dining hall, recreational and group session areas, a conference room, and various administrative offices. The residents live in a 2-story dormitory style building that includes a lounge on each floor as well as a shared fitness room. 
Parents have regular telephone contact with their child's treatment staff to keep informed of their child's growth and are encouraged to visit regularly when possible. Progress is also conveyed during regular family therapy sessions. Parents are invited to attend regular formal treatment review meetings that will provide an extensive review of their child's progress in the program.