Waitlist Open
The applicant waitlist is currently open for Our Home.
About
Our Home provides permanent supportive housing to families experiencing homelessness and who have at least one parent or child with a disability. Our Home is in an idyllic setting in Mille Lacs County that provides affordable housing and supportive services. 
Eligibility
Family income may not exceed 30% area median income per guidelines determined by the Department of Housing and Urban Development (HUD). 
Genders served
All genders
Payments accepted
Rent based on income
Office
40392 75th Avenue
Wahkon, MN 56386
United States
Hours
Monday – Friday 8:00am – 4:00pm
Housing
585 Poplar Avenue
Isle, MN 56342
United States
Create Stability, Build Well-Being 
Build the Foundation for Life
Housing is the foundation for life. Our Home helps families experiencing homelessness rebuild this foundation and find a path forward. We work together to build financial health, housing stability, and well-being.  
Every family is unique, which is why we never use a one-size-fits-all approach. Family coordinators keep the family's voice and choice central to the Family Development Plan and work collaboratively to create pathways to needed services and coordinate care across multiple providers. Family coordinators partner to build bridges to mental health care, social connections, educational opportunities, vocational training and opportunities, recreational activities, and transportation. Our compassionate team advocates on behalf of the people they serve, applying a strength-based coaching and healing-informed approach to supportive housing.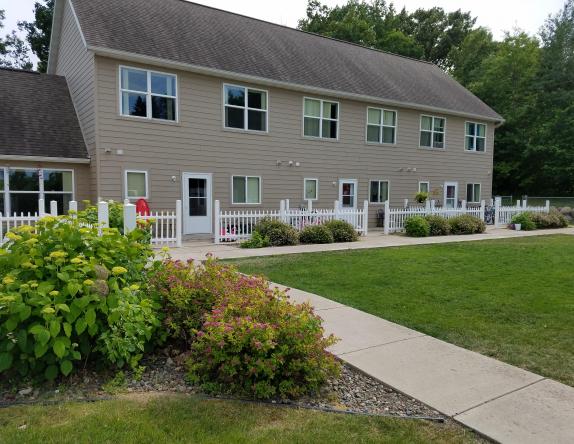 There is no expiration date on housing and Our Home residents may continue to reside in their own unit so long as they remain eligible for the program. Residents are responsible for their own unit care and upkeep. 
Our team can help residents to: 
Develop new skills. Residents can learn new skills such as budgeting and debt reduction, parenting/life skills, organizational skills, housekeeping, and home management. 
Coordinate resources. Family coordinators can help families weave Family Development Plans with other resources, such as county family services, employment and training, special education cooperatives, mental health services, and substance abuse management.  
Advocate on their behalf. Our team can provide advocacy for families when working with education, medical and mental health care providers, jobs and training, social security, social services, child protection, and probation services. 
Work the plan. Weekly check-ins with family coordinators help residents create goals, address gaps, and celebrate success. 
Engage in the community. Our team facilitates community outreach activities to foster social skills and offer volunteer experiences and employment opportunities. 
Address transportation issues. Family coordinators help residents get where they need to go for case planned activities. 
Build a community. Community life skills groups are provided to help families build resilience and community. 
Find their next step. When families are ready to move on, our team assists families with relocating to their next home in the community. 
Commonly Asked Questions
Our Home's supportive housing is permanent housing that has no time limit on residency assigned to it. 
Our Home residents are connected to family coordinators and voluntary, life-improving services like workforce development, health care, child development, transportation, and more. 
Supportive housing combines affordable housing with on-site services that help people with housing insecurity live with stability, autonomy, and dignity. 
Supportive housing communities like Our Home are usually for those lacking housing who also face significant medical, mental health, and/or substance use issues that are co-occurring.