About
Children's Residential Treatment Center (CRTC) provides intensive, highly specialized therapeutic and residential care to adolescents who are experiencing persistent and life-threatening mental health challenges. This locked setting is appropriate only when less restrictive services have been attempted and have been unsuccessful. CRTC can provide time and space for young people and their families to heal and rebuild in a nurturing, safe, and highly structured environment.  
Eligibility
Genders served
All genders
Payments accepted
Funding for participant placement is typically received through state/county social services, or private medical insurance.
A Secure Environment in Which to Heal 
Specialized Treatment to Meet Child and Family Needs 
Helping children and teens find a path forward
Everyone needs help sometimes and seeking help is a sign of resiliency and strength. Families often come to CRTC for their loved one after their child has experienced severe emotional and behavioral disturbances. CRTC is the only locked residential facility of its kind in the area and residents benefit from a caring and secure environment as they work toward a healthier life.  
CRTC's staff are experts at building well-being and helping residents break through barriers that they've built up inside themselves which might now keep them from seeing their path forward.   
 Every person is unique, which is why we never use a one-size-fits-all approach. At CRTC we work with each person to determine what services are needed, create pathways to access needed services, and coordinate with all the individual supports to ensure the services work effectively together.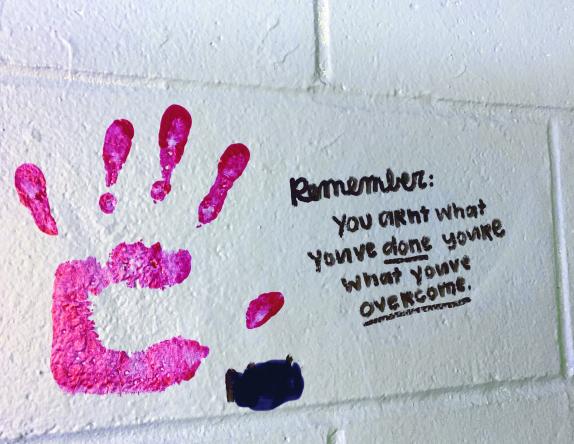 Services We Provide
Individual and Group Therapy
Attachment-based Interventions Focusing on Relationship Development 
Trauma-focused Cognitive Behavioral Therapy 
Dialectical Behavior Therapy 
Eye Movement Desensitization and Reprocessing (EMDR) 
Trauma-informed Care Approach 
"Dear CRTC team:, Thank you so much for helping me. You guys never gave up. I've learned a lot here and have made such amazing progress. Just thank you. You guys helped me find a reason in my life.  I will never forget any of you." 
-A former resident
A few of the faces at CRTC
Commonly Asked Questions
Young people often come to us after experiencing persistent life threatening and high-risk behaviors that present with issues such as: mood disorders, anxiety disorders, history of trauma, attachment issues, eating disorders, thought disorders, suicide attempts, and high self-harming behaviors.
Costs vary based on length of stay, the payer, and service contract. Services are reimbursable under most major health insurance plans. Funding for placements may also be available through county social services. Children's Residential Treatment Center is Medical Assistance (MA) and Title IV-E eligible.
Lengths of stay are individualized and depend on a number of factors, including the participant's history, diagnosis, and motivation. The length of stay is typically 6 to 9 months.
CRTC is based in a former school building in the Oak Knoll neighborhood of Minnetonka, MN – about 10 minutes west of downtown Minneapolis. The recently renovated facility accommodates 24 adolescents and features spacious living areas, a gymnasium and weight room and a backyard play area. CRTC is a certified mental health treatment program and is also certified as a locked facility to provide for the safety of residents.
The participant's family is an essential part of successful treatment and a critical factor in a child's success after they leave CRTC. Families are expected to take an active role and take part in the treatment process which is provided on a weekly basis by master's level clinicians. The goal of this therapy is to assist families in developing improved communication and problem solving skills, as well as to help families understand and meet their child's unique emotional needs. Families are encouraged to visit once or twice weekly and maintain regular telephone contact with their child. Visits are arranged through the treatment staff.